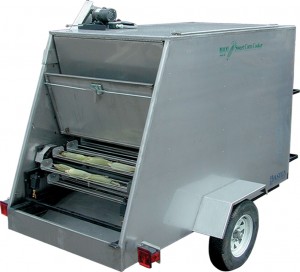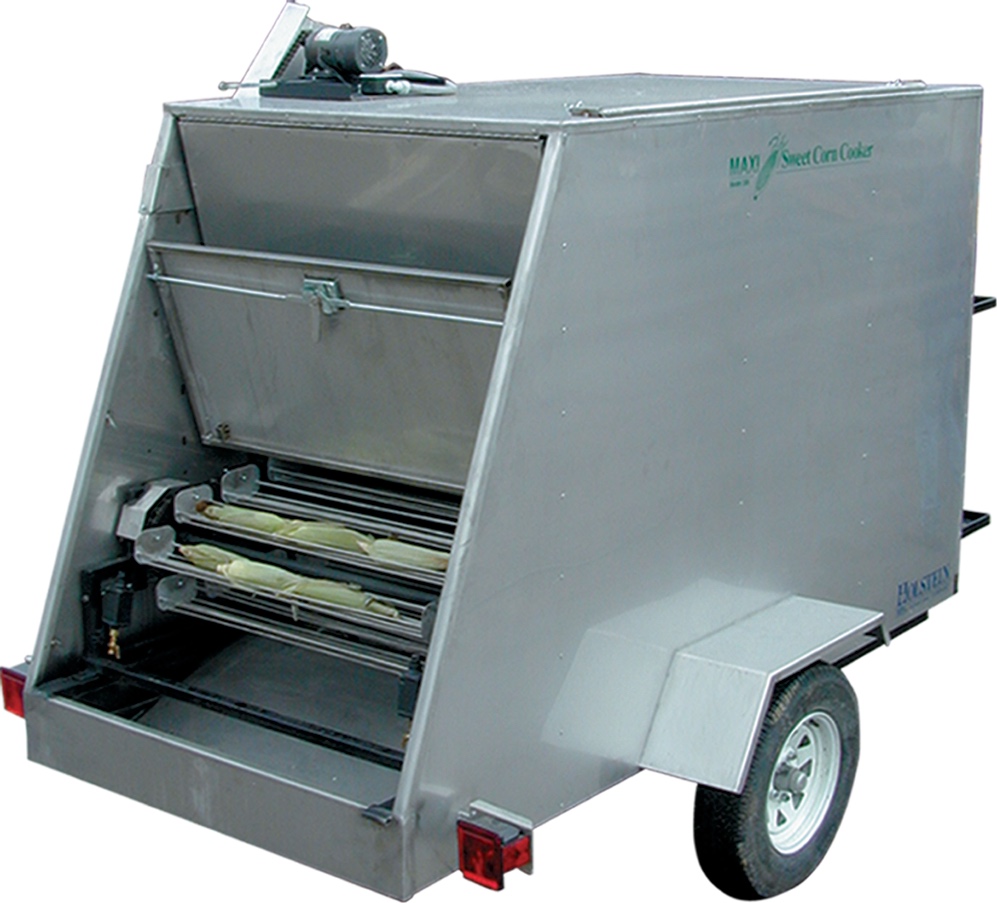 Our Sweet Corn Roaster and Potato Cooker is the food concession answer. Corn on the cob and potatoes serve the health conscious public and is in demand year-round throughout the country. At any gathering people will line up to experience great tasting corn and potatoes roasted in this cooker.
Model 306: $10,500.00

Options:
Stainless steel 4-compartment sink with 12 gallon hot water storage tank: $800.00
Stainless steel waste water holding tank, 18 gallon capacity: $450.00
Cooking Capabilities:
600 ears of corn per hour
600 baked potatoes per hour
Standard Features:
Oven dimensions: 46" Wide x 101" Long x 60" High
Road dimensions: 66" Wide x 144" Long x 81" High
Weight 2200 lbs.
Self-unloading automatic trip device
Double walled stainless steel with 1" insulation
Four Individually controlled pipe burners
320,000 BTU's
Automatic Thermostat & pilot light
54 stainless steel racks
2 – 100 lb. propane tanks
110 volt, 2 RPM electric motor
Removable chassis for easy maintenance
2" trailer hitch & heavy duty jack
Turn signals & brake lights with flat four-way plug
The Holstein Mfg. Sweet Corn Roaster is durably constructed, easy to maintain, and portable. The machine roasts corn perfectly, the best cooker technology on the market. The model has the capacity to roast 550 ears of corn per hour. At one festival, we served an average of 288 ears per hour for 10 straight hours. At $2.00 per ear, that's one heck of a day's work!
Ben Merril
Raleigh, North Carolina
919-550-6060